The Airbnb phenomenon is spreading across Jamaica like a wildfire and, in the process, leveling the tourism playing field: effectuating richer cultural experiences for visitors and the distribution of tourism earnings directly within local communities island wide. A World Bank report revealed that Kingston was hosting more than 15,000 guests, with St. Ann and St. James exceeding 14,700 and 13,000 guests, respectively.
Data from Airbnb put the number of hosts in Jamaica in 2017 at 3,100, up from 2,300 in 2016: a 50% increase. During the same period, listings increased from 4,000 to 5,900. Visitor usage registered a significant increase, moving from 32,000 in 2016 to 59,500 in 2017. Hosts earned US$9.4 million in 2017, 62% more than the US $5.8 million earned in 2016: 910 hosts in Kingston collectively earned US$2.4 million in 2017.
The growing popularity of the phenomenon in Jamaica is due, in part, to the increasing number of travelers wishing to 'live like locals' and the recurring inflow of visiting friends and relatives, estimated at more than 1.5 million. Locals also use the service. For investors, it is the simplicity of the Airbnb business model and the backend support it provides.
The model enables anyone to use their home sharing platform to promote short-term rentals of houses, apartments, and rooms within homes in varied communities across the island.
Requisite detailed profiles of hosts and guests, professional site photos, and legitimate guest reviews make it easy for Airbnb's automated backend system to facilitate a smooth online interface for guests and hosts. Its global marketing machinery it offers hosts the type of visibility that small businesses could only dream of. The value proposition offers potential earnings through lodging and events.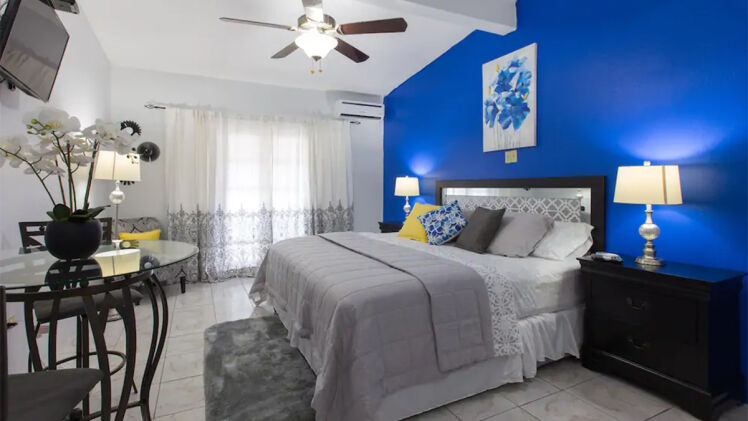 Airbnb Experiences
Airbnb Experiences is an associated product and potential income stream which Airbnb describe as follows: "Airbnb experiences are one-of-a-kind activities designed and hosted by locals. Unlike a typical tour or workshop, experiences go beyond the activities themselves. They offer a deep dive into the local host's world through their passion. Hosts offer their guests special knowledge, unique skills, and inside access to local places and communities that guests couldn't find on their own, creating lasting connections and treasured memories. Experiences tell the story of the host's unique perspective and passion, whether it's their love of street food, sewing, or the history of their neighborhood."
Experiences could include nature hikes, dancing lessons, farm tours, cooking lessons, and other activities in which guests express an interest, so long as the proposed experience meets Airbnb vetting standards. Better guests' experiences result in higher guest reviews (1 to 5-star ratings), which attract more guests. More and longer guests' stays cause a listing to stand out in the Airbnb algorithm, thereby providing greater exposure for your listing(s).
Airbnb experiences are especially attractive because of a worldwide shift in tourism from traditional to new tourism in which visitors are seeking greater authentic contact with the host communities. The Master Plan for Sustainable Tourism Development (2002) foretold the success of Airbnb Experiences: "The visitor experience outside the hotel is unsatisfactory and, increasingly, tourists are looking for more than a beach and a hotel."
Airbnb suggest that successful Experiences tend to have four qualities.
Access: "Hosts share their insider knowledge with guests and give them behind-the-scenes access to people, places, and activities that guests typically could not find on their own."
Perspective: "The experience has personal meaning to the host and conveys a unique point of view. Experiences tell the host's story and immerse guests in their world."
Participation: "Hosts provide opportunities for guests to meaningfully engage in the activities of the experience, not just passively observe them."
Passion: "Hosts are passionate about the theme of the experience and can demonstrate a deep knowledge or a skilled mastery of the activity."
For many hosts, that's additional funds to help pay off mortgages, school fees and other expenses, seed new business and improve their quality of life.
Earnings generated from Airbnb services are concentrated primarily in local communities creating income for all service providers – e.g. shops, taxi drivers, entertainment venues, housekeepers, property managers – along the value chain, thereby accentuating the multiplier effect. Through Airbnb, local communities are now able to realize direct economic benefits from tourism, thereby giving them a greater appreciation for and ownership of a sector, which formerly seemed out of their reach.