Ann-Marie Campbell, a Jamaican, listed by Fortune Magazine as one of the top twenty most powerful women in business, continues to climb the white-male-dominated corporate ladder in the U.S.
The Home Depot recently named Ann-Marie Campbell executive vice president with responsibility for its U.S. stores and international operations. She now leads more than 2,200 stores and more than 400,000 associates, as well as supply chain, merchandising, sourcing and strategy for The Home Depot Canada and The Home Depot Mexico.
Formerly, Ann-Marie Campbell served as executive vice president of U.S. stores, where she led the company's three U.S. operating divisions comprised of nearly 2,000 U.S. stores. The presidents of The Home Depot Canada and The Home Depot Mexico will now report to her.
The Rise of Ann-Marie Campbell
Campbell, who began her career with The Home Depot in 1985 as a temporary cashier in South Florida, has served as store manager, district manager, regional vice president, vice president of operations, vice president of merchandising and special orders, vice president of retail marketing and sales for Home Depot Direct, vice president of vendor services and president of the Southern Division of The Home Depot.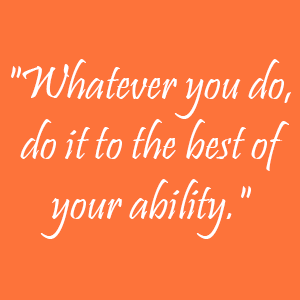 Campbell, a Jamaican, who at age sixteen, migrated to the U.S., credits her grandmother for her success in retail. Her grandmother owned a small furniture and appliance store in Morant Bay, St. Thomas, Jamaica, where Ann-Marie often worked during her holidays.
Her grandmother, who reportedly had a reputation for friendly, top-notch customer service, gave Ann-Marie an enduring advice: "Whatever you do, do it to the best of your ability."
Ann-Marie Campbell is a graduate (1981) of Holy Childhood High School in Kingston, Jamaica, and Georgia State University, where she earned a bachelor's degree in philosophy and a master's degree in business administration. She is a member of Beta Gamma Sigma, an international business honor society, and the National Scholars Honor Society.
Fortune Magazine has recognized Ann-Marie's impact on corporate business by listing her among its top 50 most powerful women in business for the last six years, 2014 through 2019: with her being in the top 20 for the last four years.
Ann-Marie Campbell is married to Christopher Campbell, a chef originally from St Mary, Jamaica.