Dalton Harris, the 2018 X Factor (UK) winner, recently said that his father-son relationship with Donovan Germain, his mentor and former manager, "pretty much ended" after he (Harris) publicly declared himself as a pansexual.
Germain, the celebrated Jamaican music producer, who has produced songs for artistes such as Buju Banton, Marcia Griffiths, Tenor Saw, Beres Hammond, and Mad Cobra, took Dalton Harris "under his wings" after the latter won Digicel Rising Stars in 2010 at age 16: helping him through school and serving as his producer and manager.
Dalton Harris, who was homeless during much of the teenage years, affirms that Germain was the only male figure in his life who had not forsaken him whilst he was growing up: "I see my father as Donovan Germain. He is the first male figure that never walked out of my life or neglected me…"
Germain often spoke of how proud he was of Harris. The acclaimed producer told the Jamaica Observer in 2013 how he came to know Harris: "I always watched Rising Stars to see if I can find a youngster whom I can work with. When I looked at him I said, 'this youth sounds like him have some talent', so I decided to work with him."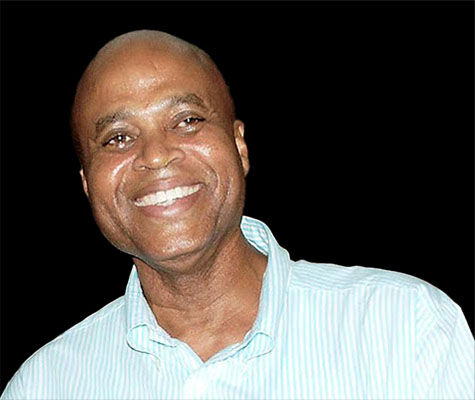 Under Germain's guidance, Harris gained acceptance to Kingston College, the alma mater of Germain. He graduated with six Caribbean Secondary Education Certificate (CSEC) subjects, and subsequently gained acceptance in the school's sixth form programme.
Germain, who was instrumental in the development of Buju Banton, performed the roles of mentor, manger, and music producer in the dancehall icon's rise to fame. Such has been Germain's impact on the life of Buju, the latter still refers to him as father.
Though Dalton Harris regrets the end of the relationship with Germain, he says "… I still feel so fulfilled and happy cuz I feel like a baggage is gone," referring of course to his emerging from the closet.
He also tweeted: "And I knw the ppl I have in my life now are there cuz they love me as a human being not because of who I love or any other social construct that tears people apart and forces us to judge each other. Always choose yourself. It's so much more rewarding."
He goes on to say, "I don't believe in fighting or being aggressive to anyone that doesn't accept you. But I also don't believe in chasing anyone for a love that is conditional. Some things are worth fighting for, others aren't. I am responsible for my quality of life. I accept myself now."
Dalton Harris continues to struggle with issues related to his sexuality.