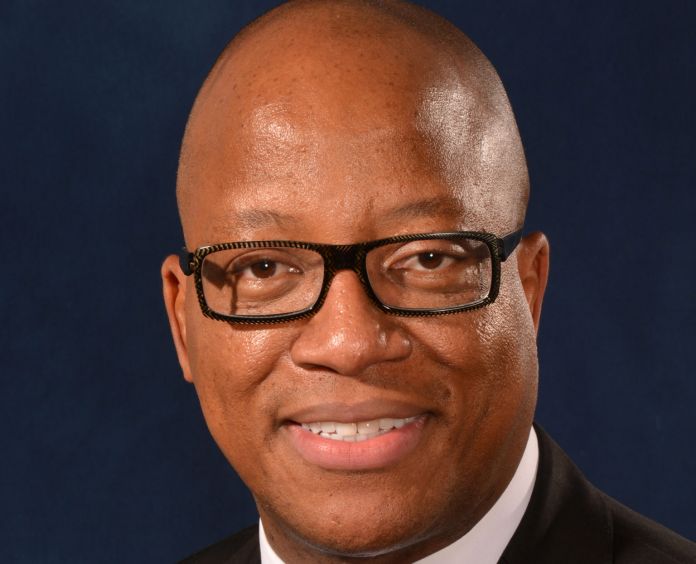 Professor Kevin Fenton, London Regional Director for Public Health England (PHE), has been named the second most influential black person in Britain on the Powerlist 2021 – the annual list of the most powerful people of African, African Caribbean and African American heritage in the UK.
The award was made in recognition of Professor Fenton's work leading the fight against coronavirus, including minimizing the impact on BAME (Black, Asian and Minority Ethnic) communities.
He was named the second most influential black Briton in the Powerlist, behind the Formula One driver Lewis Hamilton, and followed by the grime artist Stormzy, Michaela Coel, actor and screenwriter, Edward Enninful OBE, editor-in-chief of British Vogue, and Dame Donna Kinnair, the chief executive and general secretary of the Royal College of Nursing. Another notable on the list was footballer Marcus Rashford.
Candidates were ranked by independent judges chaired by retired High Court judge Dame Linda Dobbs, in partnership with law firm JP Morgan.
Professor Fenton on learning of the award, said he feels "truly honoured" to be included in the Powerlist. He further said: "Highlighting and appreciating the achievements of BAME individuals is so important for inspiring younger generations and advancing racial equality in our workplaces and in society.
"It's nice to be recognised, but more importantly, it's nice to be represented in this group because it's not just sports people or people who are cultural icons. We have people in the health service, we have people from other walks of life, and I think that shows the rich diversity of black leadership within our society," Fenton said.
"I have been lucky enough to experience support and encouragement from mentors and peers throughout my career, which combined with hard work, has enabled me to take advantage of opportunities and deal with challenges along the way.
"Sadly, that structure of support is too often not there for many BAME researchers and health professionals. That is why I feel passionately about paying forward, guiding and mentoring others throughout my work."
Professor Kevin Fenton's role at PHE involves working closely with London's public health leaders and borough council chairs in how best to respond to coronavirus, in addition to advising the city's mayor.
He was a leading practitioner tackling HIV and Aids issues for three decades prior to his appointment as London's regional director at PHE in April 2020.
He left the USA in 2012 to join the new English national public health body, Public Health England (PHE), as Head of its directorate of health improvement and population healthcare, renamed health and wellbeing, shortly before April 2013's official commencement of the organization.
Prior to joining PHE, Professor Kevin Fenton was Director of the United States National Centre for HIV/AIDS, Viral Hepatitis, STD and TB Prevention, a position he held for seven years (2005 – 2012). He also served as chief of CDC's National Syphilis Elimination Effort and has worked in research, epidemiology, and the prevention of HIV and other STDs beginning 1995.
Professor Kevin Fenton's Parents and Schooling in Jamaica
Professor Kevin Fenton's parents are Jamaicans: his father Sydney Fenton, was head of the science department at Excelsior High School, and his mother, Carmen Fenton, was a nurse at the hospital of the University of the West Indies (UWI).  
He attended Wolmer's Boys' School in Kingston and the University of the West Indies (UWI), where he first majored in computer science and later graduated with an MD from UWI's Medical School.
After completing residencies at Cornwall Regional Hospital in Montego Bay and University College Hospital in Kingston, Professor Fenton worked as a government doctor in Lucea, Jamaica, concentrating on public health.
He went on to earn a Master of Public Health from the London School of Hygiene and Tropical Medicine in 1992 and a PhD in Infectious Disease Epidemiology at the University College, London.
Jamaica and Wolmer's High School (Boys) are proud of the Professor Kevin Fenton's outstanding public service and achievements, which aptly illustrate the essence of the motto "Age Quod Agis."