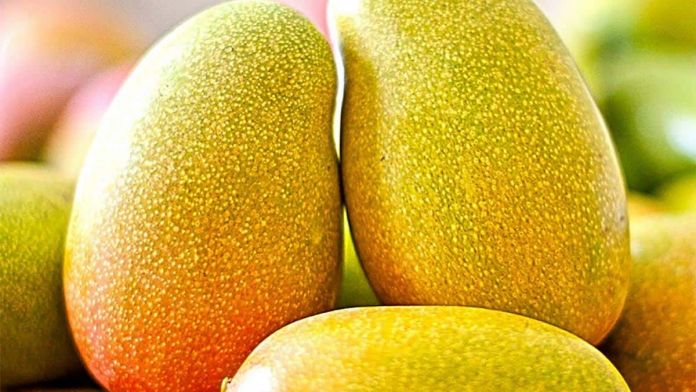 After a hiatus of 20 years, the United States have opened its doors to the import of Jamaican mangoes in June 2020. The first shipment, which comprised 'Julie' and 'East Indian' and totaling 11,589 boxes or 24,000 lbs. of mangoes, was to Miami and New York, targeting Jamaicans primarily.
Minister without Portfolio in the Minister of Industry, Commerce, Agriculture and Fisheries, Hon. J.C. Hutchinson, has pointed out that the demand for Jamaican mangoes is high in the diaspora. Referring to the shipment on June 13th, Minister Hutchinson said" This shipment of mangoes to the US tells us that the markets are there and we must grasp every opportunity to meet the demands of those markets." He further noted that Jamaican mangoes are being exported to the United Kingdom and Canada. Approximately 654.9 and 691 metric tonnes of mangoes were shipped to Canada in 2013 and 2014 respectively. Jamaica currently exports approximately 420 metric tons of mangoes to Canada annually, a significant decrease, compared to 2013 and 2014.
The reopening of the US market to Jamaican mangoes could not come at a more opportune time. The demand for mangoes in the US has been increasing steadily over the past several years: the growing demand may be attributed to the rising popularity of the fruit, especially among younger consumers, and increased awareness of the many nutritional benefits of mangoes. Jamaican mangoes are being positioned to exploit this opportunity.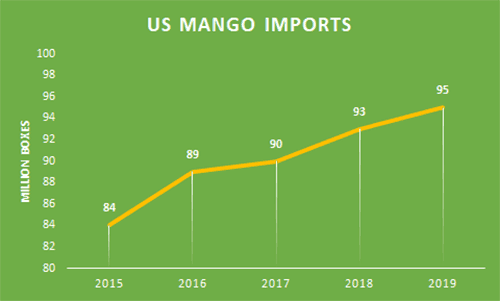 Minister of Industry, Commerce, Agriculture and Fisheries, Hon. Audley Shaw, has announced that a 500-hectare agro-park – the first of many as he pointed out – will be established for mango cultivation to facilitate increased export of the fruit to the US.
Jamaican mangoes being exported to US territories must meet certain phytosanitary requirements stipulated by the US Department of Agriculture (USDA), hence the establishment of orchards. Currently, the few local farms meeting those prerequisites has an estimated annual export capacity of 261 metric tonnes. Several other farms are taking the necessary steps to obtain certification to export mangoes to the US under the Mango Irradiation Programme. Minister Shaw said that those mangoes that cannot be sold fresh can be used to create a puree industry for value-added products.