Grammy winner Koffee was presented the NAACP Image Award for her hit single Lockdown which won the Outstanding International Song category at the 52nd NAACP Image Awards. The win secures the second major award for the 21-year-old reggae dancehall artiste, within 14 months. She won the Grammy for Best Reggae Album in January 2020, becoming the only female and youngest recipient in the category.
The NAACP Image Award, first held in 1967, is an annual awards ceremony presented by the National Association for the Advancement of Colored People (NAACP) to honor outstanding performances in film, television, music, and literature. It is similar in format the Oscars and the Grammys.
Lockdown won ahead of Blessed, by fellow Jamaican Buju Banton, and Pressure, a collaboration between herself and Buju Banton. Also nominated in the category were Tanana by Davido featuring Tiwa Savage, and Temptation by Tiwa Savage.
Both Davido and Tiwa Savage are regarded as Nigerian music superstars.
Lockdown, released in July 2020, was a monster hit for that summer, becoming the fastest track by a Jamaican reggae or dancehall artiste to realize one million views on YouTube in 48 hours. To date, the track has registered 46 million views.
Lockdown's producer, Dane Ray, is no stranger to producing hit songs, having worked on Rygin King's Tuff and Treason and ,hit Numbers Don't Lie. He has also produced for Elephant Man, Jahvillani, Chronic Law, Charly Black, Bugle, and Gyptian.
Ray, whose real name is Waldane Hampton, said he knew Lockdown would be a hit, but not as huge as it has turned out to be. He reasoned that the song being Koffee's first love song would arouse curiosity. In addition, people always love songs that make them feel good, and Lockdown has that feel-good vibes.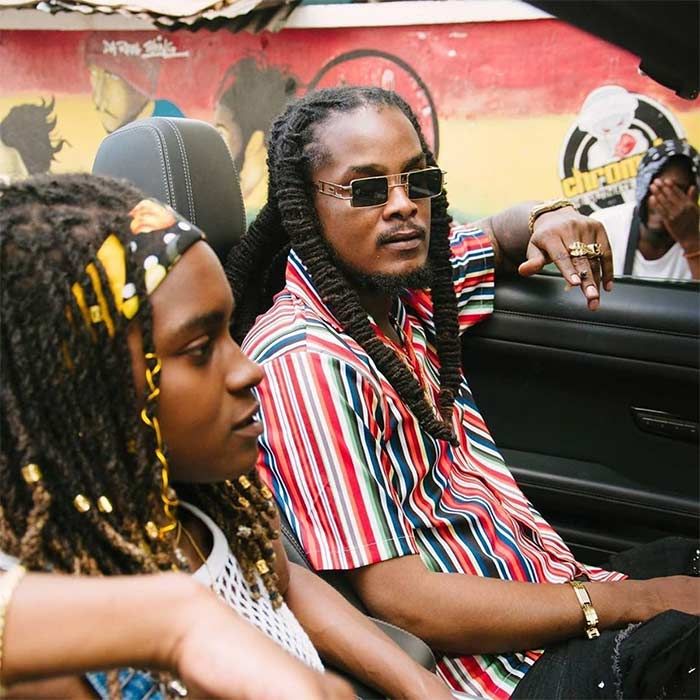 Koffee's Immediate Future Plans
As the world awaits, enraptured by this sensational young artist, Koffee says her main focus is on her upcoming album and is promising something new and unexpected.
For her debut album, she wants to focus on the idea of unity and positivity with 'a very interesting twist'.
"I want to speak of a solution and of a way that we can come together and get along, even when things are going wrong," Koffee told Rolling Stone Magazine in a recent interview when asked about her upcoming full-length album.
"Positivity is definitely a theme. It will be a very interesting twist for people who knew my music before, and also for people who will discover me. I think it will be really awesome," the 21-year-old singer added.
Though somewhat tight-lipped about the upcoming LP, she revealed, "I am doing a little camp right now, that's just me and some musicians and producers and a few artistes. We just a build a vibes, seeing where that vibe takes us, and hopefully we create magic. The biggest thing for me right now is this album. Of course, I'll be releasing singles in-between to kinda keep the pace a little, but the album is really where my focus is right now."
Is Koffee's upcoming LP another Grammy winner in the making? We'll just have to wait and see.