Lemon zest is the outermost layer of the peel of lemons to provide a tangy flavor to baked or cooked recipes. In addition to the flavor, lemon zest is very low in calories while high in fiber, vitamin C, and D-limonene. It also contains several minerals.
Before zesting lemons, wash them first: scrub the fruits with a sponge and warm soapy water and rinse them well, then dry them with a paper towel. If the lemons are to be juiced as well as zested, then grate the zest first and then squeeze the juice.
Though zesting a lemon is a very simple procedure, special care has to be taken to avoid the inclusion of the pith: the stringy, spongy white stuff between the peel (or zest) and the fruit of citrus fruits that produces bitterness.
Using a tool like the Deiss PRO Citrus Zester & Cheese Grater is one method of zesting lemons.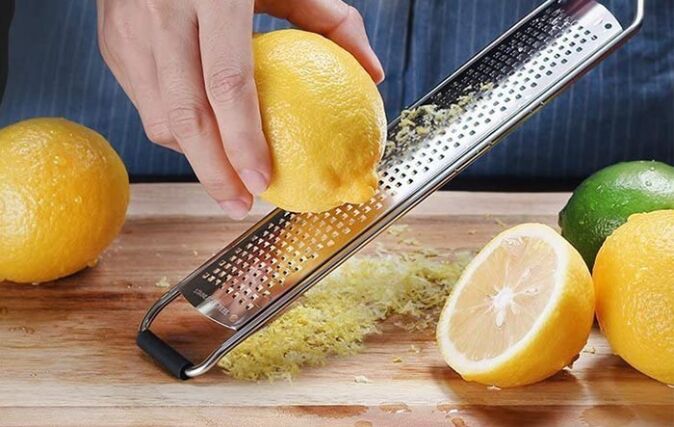 Another way to zest lemons is by the use of a lemon zester grater with channel knife.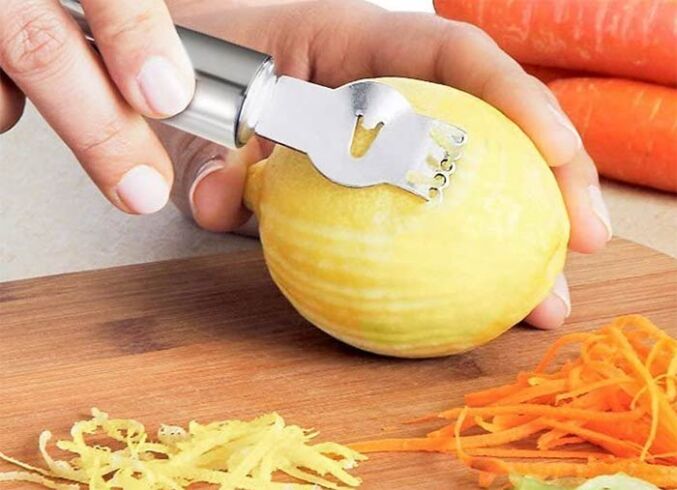 Using a vegetable peeler, though not ideal, is another method to zest a lemon. Use a vegetable peeler to carefully peel off large pieces of the yellow part of the skin, avoiding to peel into the pith. Use a chef's knife to mince the peel into very small bits.
One medium-size lemon yields approximately 1 tablespoon of lemon zest, the equivalent of 2 to 3 tablespoons of lemon juice.