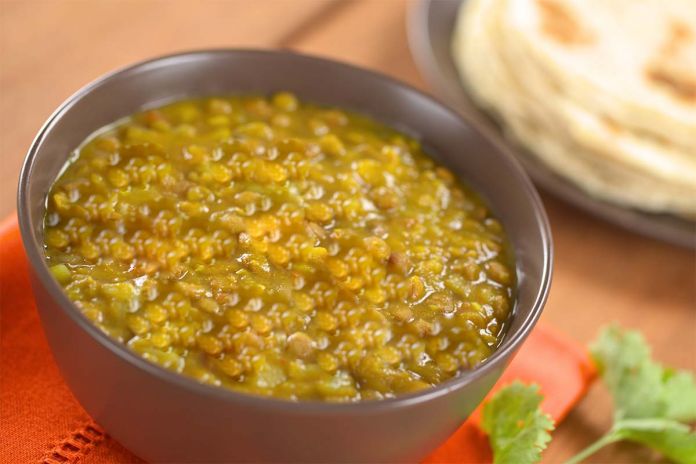 My grandfather is an Indian man who loves pulses. One of my favourites to make for him is curry lentils. Lentils are one of the oldest crops in the world and can be eaten in a variety of ways: curried, stewed, or in soups. Lentils are often passed by in the dried bean section of the supermarket, but they are the underrated queen of nutrition. Packed full of protein, iron, and fibre this pulse has such a rich and meaty flavour, making it an excellent substitute for meat.
Prep Time: soak dried lentil (8 hours)
Cook Time: 1 hour
Servings: 4-5 persons
Ingredients
Directions
Step 1: Soak 1 cup lentils at least 8 hours before cooking in 2 cups of water.
Step 2: Drain and rinse the lentils.
Step 3: Add the lentils to a pot with 2 cups water. Pour a thin layer of coconut oil on top.
Step 4: Bring to a boil on high heat until lentils are soft to the touch, skimming any froth that comes to the surface and discarding. This will help get rid of any bitterness during cooking. It usually takes around 45 mins for yellow lentils and 15 mins for red lentils to cook.
Step 5: Turn down the heat to medium then add the cinnamon leaf.
Step 6: Prepare your spices: In a frying pan, heat the curry powder, coriander garam masala, white onion, garlic, ginger and scotch bonnet pepper.
Step 7: When fragrant, add the spices and honey to the lentils and allow to incorporate. Salt to taste.
Step 8: Serve warm with a Basmati rice and/or roti or naan.