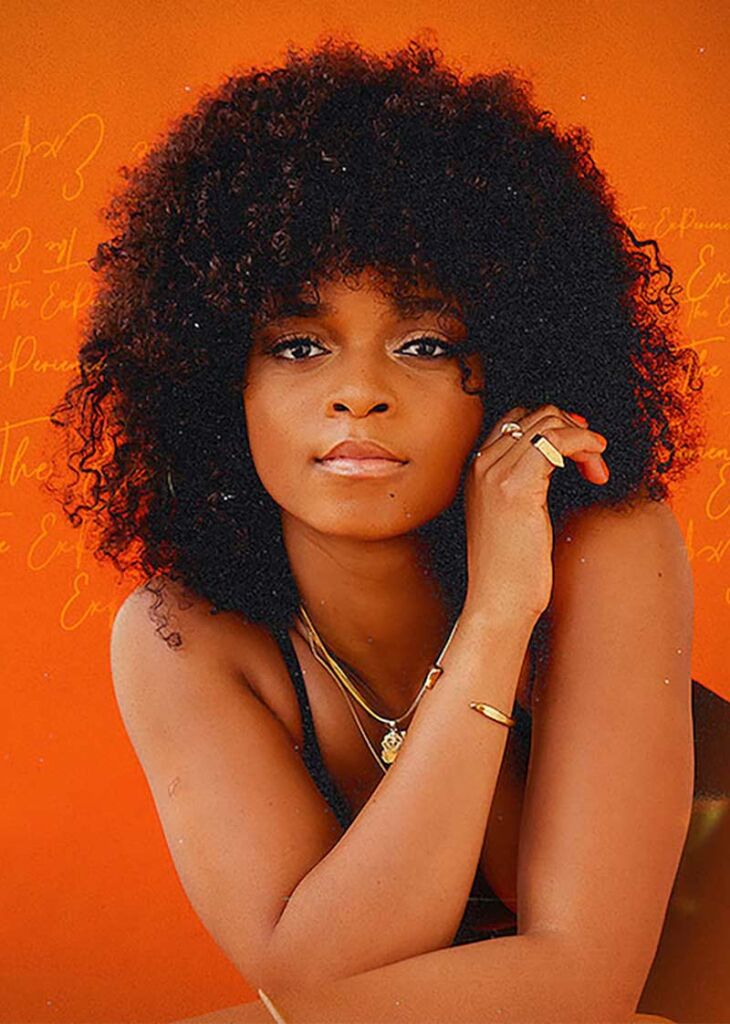 Lila Iké is fast becoming a household item: whether it is a debate over the pronunciation of her name (pronounced lee-lah eye-kay) or a raving discussion about her latest release or stage performance. With a rapidly growing fan base, the young songstress is currently one of the hottest and fastest rising stars on the reggae landscape.
Lila Iké, whose given name is Alecia Grey, is from the market town of Christiana in cool Manchester. The second of four children, she was raised by her mother and grew up with two sisters.
Lila Ike's Early Influences
Lila credits her mother as one of the earliest musical influences in her life. She recalls listening, during her childhood, as her mother flooded their household with the sounds of artistes like Garnet Silk and Celine Dion, two of mom's favourite.
It was this early exposure to the top-quality music her mother played consistently at home that left an indelible impression on a young Lila Iké.
It came as no surprise, therefore, that Lila took an interest in music at an early age and began honing her skills while attending Manchester High School. She often sung for her fellow students and performed at school functions.
Recognizing and appreciating her talent, her classmates selected her to write and perform their high-school graduation song.
After graduating high school, Lila aspired, for a while, to be a teacher and attended both Northern Caribbean University and University of the West Indies, spending one semester at the latter. However, financial constraints curtailed her efforts and teaching aspiration.
With an unrealized teaching career in the rear-view mirror, Lila went into top gear in pursuit of a career in music for which her love had never waned.
She adopted the stage name "Lila Iké" which is a combination of her favourite childhood nickname Lila and a shortened version of Ikechukwu, the name of her best childhood friend.
By this time, the 26-year-old had flown the nest and relocated to the concrete jungle of Kingston which is a hotbed for creativity in Jamaica. She recalls this as one of the most difficult periods in her life but, it was undoubtedly molding her up for great things.
Lila's Breakthrough
Lila's breakthrough in the music industry came in 2016 when she featured on Protoje's EP "Royalty Free" on a track called "Flight Plans".
Protoje, currently one of the most influential figures in reggae music, helped guide the early career of Koffee, who went on to win a Grammy in 2020. So, it is reasonable to say that Lila's career is in good hands.
In 2017, Lila followed up her feature on Protoje's album with her first single, "Biggest Fan", which pays homage to her mother and upbringing.
Following her debut single, Lila has been adding a selection of impressive songs to her catalog with singles like "Gotti Gotti", "Second Chance" and "Where I'm Coming From". But the country girl from Manchester was also preparing herself to take on the world.
In 2019, Lila went to Europe recently for her first solo tour, which gave her the opportunity to perform a full set which lasted more than an hour. Such was the impact, she revealed to BUZZ: "2019 has been a really great year, the most blessed year of my career."
The curly haired songbird from the cool corners of Manchester has continued to level up. Last year, she dropped her much-anticipated debut EP, "The Experience", which features hit songs like, I Spy, Solitude, Second Chance, Where I'm Coming From, and Thy Will.
Lila's recent collaboration with Skillibeng, — arguably the hottest artiste in Dancehall over the last 12 months — for the remix of "Thy Will" underlines her current status in the musical realm as the next reggae/dancehall diva.
On Night 2 (March 5th) of the Jamaica Jazz and Blues Concert (2021), Lila Iké unleashed some of her biggest hits in her spell-binding set: 'Stars Align', 'I Spy', 'Where I'm Coming From', 'Solitude', 'Second Chance' and 'Thy Will'.
Responding to Lila's captivating performance, Terri-Karelle Reid tweeted: "Mercy, what a performance by @LilaIkeJa?"
Lila Iké seems like the purest representation of contemporary reggae infused with dancehall and hip hop to have emerged since Koffee. She possesses an old school consciousness and carries it with a modern-day swag.
Lila Iké has the sound, the looks, the confidence, and the persona to become the next global reggae superstar.