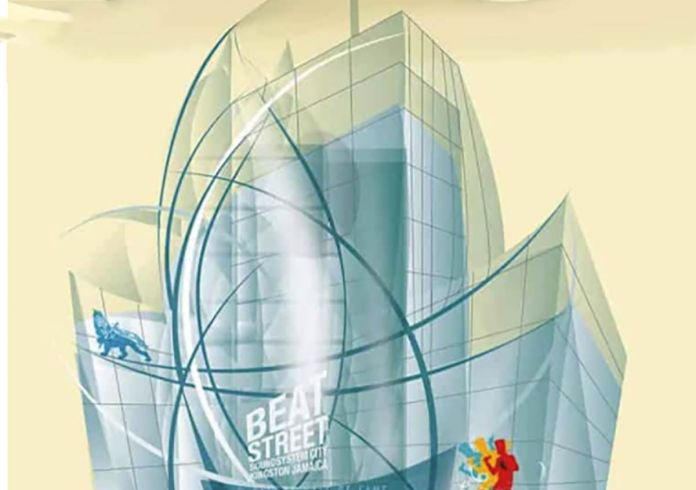 The calls for a reggae hall of fame are becoming louder and more sustained, and justifiable so. After all, reggae music has had a major impact globally, influencing musical genres, cultures, and societies worldwide. Such is its impact that in 2018 the United Nations Educational Scientific and Cultural Organization (UNESCO) recognized Jamaican reggae music as an Intangible Cultural Heritage of Humanity, given its important contribution to history and society.
A Reggae Hall of Fame and Museum would help protect and preserve the cultural heritage of reggae in addition to honouring the numerous persons who have contributed to its development, and provide an inspiration for upcoming reggae artistes and musicians.
The argument for a Reggae Hall of Fame and Museum, located in downtown Kingston, is compelling. Each year, thousands of visitors from all over the world visit Jamaica to learn more about its culture in general, and reggae music specifically.
Kingston's current reggae attractions are the Bob Marley Museum, Peter Tosh Museum, the Jamaica Music Museum, Culture Yard in Trench Town, and Bob Marley's statue at Independence Park. However, persons desirous of visiting all venues face several challenges.
Travelling from one site to the next, except between the Bob Marley and Peter Tosh Museums, which are in proximity, means grappling with traffic congestions. The Bob Marley Museum, Peter Tosh Museum, and the Jamaica Music Museum at the Institute of Jamaica are cramped for space: the latter two pose challenges for easy and safe parking.
The Marley and Tosh Museums each focus on the work of one artiste. However, the numerous other artistes, musicians, engineers, and producers who have contributed to the development of reggae music are not being honoured similarly because insufficient funding precludes the Jamaica Music Museum from doing so. An all-inclusive reggae music hall of fame and museum, with adequate amenities, would provide visitors with a rich experience.
In September 2011, Michael "Freestylee" Thompson, Jamaican born and world-renowned poster designer, produced an iconic poster, representing his concept of a Reggae Hall of Fame Museum and Performance Centre on the Kingston Waterfront. The building, he conceptualized, would be an architectural masterpiece, attracting visitors from all over the world. "There has to be a physical space, so Jamaica can benefit from the additional value, with the narrative," said Thompson. He would not witness the realization of his dream: he passed away in 2016.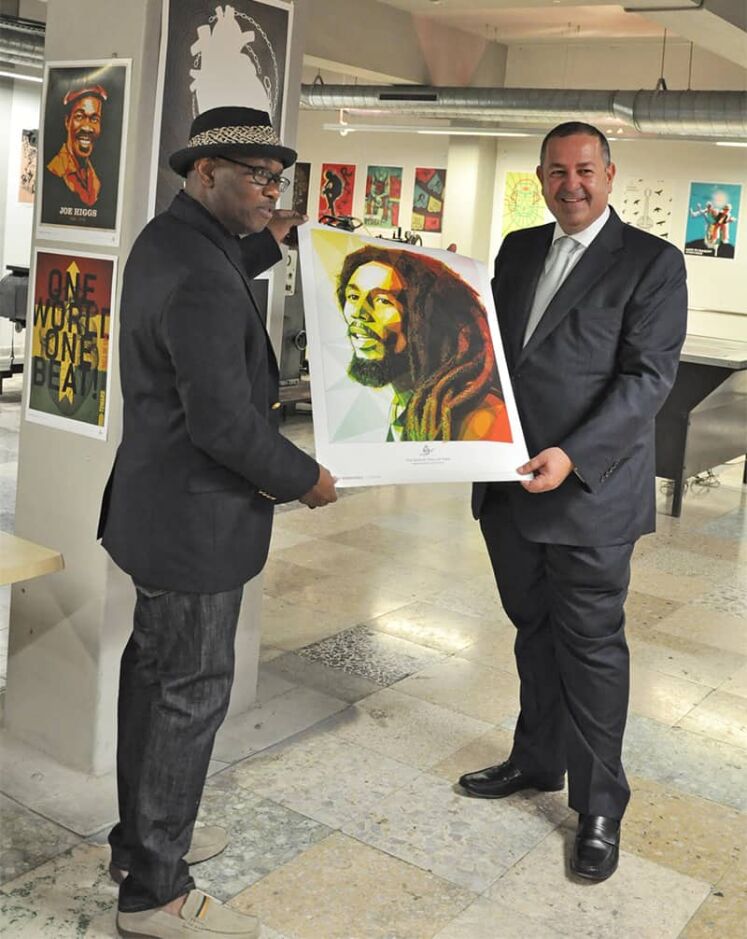 Maria Papaefstathiou, Greek graphic designer, with whom Thompson had established the International Reggae Poster Contest, in an article in memory of Thompson, written for Jamaican Life and Travel, wrote, "He has left a mission to be fulfilled: the establishment of a world-class Reggae Hall of Fame Museum and Performance Centre in Kingston, Jamaica."
On January 21, 2019, Michael Thompson's dream took a step closer to fulfillment. Tourism Minister, Hon Edmund Bartlett, speaking at the launch of reggae month 2019, committed J$25 million to the construction of a Reggae Museum: the Tourism Enhancement Fund will provide the initial funding and the project will be done in collaboration with the Ministry of Culture, Gender, Entertainment and Sport.
Minister Bartlett further said, "We need to collect all the artifacts from across the island and the world, and to bring them here, to repatriate that key part of our cultural patrimony that now resides in different places across the world and bring it to Jamaica." In support, Minister Olivia Grange said there are plans to bring home the "Jamaica, Jamaica" exhibition on reggae music, held in France and Brazil in 2018. The exhibition features artifacts from around the world, including the Bob Marley Museum and Institute of Jamaica.
The economic benefits of a Reggae Hall of Fame and Museum could rival that of its Rock and Roll and Country Music counterparts.
A constellation of events, over the past five years, is signifying that now is as good a time as ever for a reggae hall of fame and museum in downtown Kingston: in December 2015, UNESCO designated Kingston a creative city of music and in 2018 added reggae to its list of cultural institutions worthy of protection and preservation, Port Royal became a cruise terminal recently, which should strengthen the push by Kingston's Mayor, Senator Delroy Williams, to position the city as a major tourism destination.
Several private sector organizations have joined the push for Kingston to be a creative mecca. Some have provided sponsorship to Kingston Creative, a private not-for-profit organization, which has defined its mission as seeking to position downtown Kingston as a city destination ripe for exploration by people craving history, heritage and culture. "We view Downtown Kingston as a global cultural and music mecca, well suited to cultural tourism", states the group's website.
Minister Bartlett's commitment to the establishment of a reggae museum is a huge gust in the sails of prolonged efforts in support of that cause. There should be no further delay on a project that, as Elliott Leib said in 2016, "could bring huge benefits for the country."
Benefits of Reggae Hall of Fame
The economic benefits of a Reggae Hall of Fame and Museum could rival that of its Rock and Roll and Country Music counterparts. It was reported that the economic impact of the 2009 Rock and Roll Hall of Fame induction week activities was more than US$13 million, and it provided an additional US$20 million in media exposure for Cleveland, the home city. On a global scale today, Reggae is arguably bigger and more impactful than Rock and Roll and Country Music.
A Reggae museum, merely to collect and archive information and artifacts, is not enough to honour, adequately, the many who have toiled to make reggae music the powerhouse it has become. Neither will a museum, by itself, enable the realization of optimum economic benefits. A reggae hall of fame, in addition to the museum, would achieve so much more.
As we have seen from the Rock and Roll Hall of Fame, it is the induction activities that provide large financial returns and media attention. Also, the possibility of being inducted into a hall of fame will motivate aspiring reggae artistes to up their game.
A Reggae Hall of Fame and Museum housed in an iconic building on Kingston's waterfront, as Michael Thompson conceptualized, would fulfill his and the dreams of countless others.