Susan Rice's Jamaican connection is not widely known, notwithstanding that she served in senior positions under President and is now head of the White House Domestic Policy Council. That position gives her significant influence over the implementation of the Biden administration's domestic agenda, which includes issues such as racial inequality, infrastructure, homeland security, healthcare and immigration.
Rice's appointment to the domestic policy council came as a surprise given her expertise in foreign policy, having served as national security adviser and UN ambassador during President Barack Obama's administration. However, her lengthy experience in crisis management and extensive knowledge of interagency processes and how the federal government works are assets for implementing Biden's domestic policy agenda
Rice, who had a close working relationship with then Vice President Biden and was among the finalists for his vice-presidential running mate, was reportedly considered for several high-ranking positions including secretary of state. However, senate Republicans would aggressively oppose her appointment because of her involvement in the 2012 Benghazi attack in Libya, the very reason Barack Obama never nominated her for the position following Hillary Clinton's resignation from the post in February in 2013.
Born in 1964 in Washington DC., Susan Rice's Jamaican connection stems from her Jamaican maternal grandparents who emigrated to the U.S. in 1912. Her grandparents managed to send all five of their children to college. Unlike Vice President Kamala Harris, who has shunned her Jamaican heritage, Susan Rice speaks proudly of hers every opportunity she has.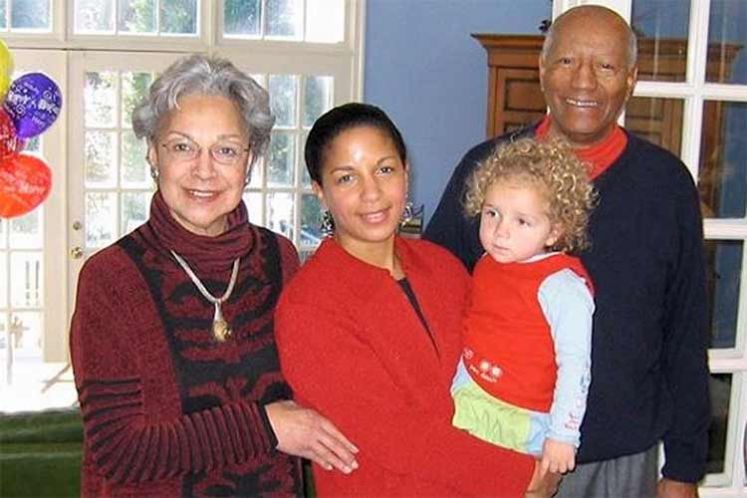 Rice's mother, Lois Dickson Rice, the source of Susan Rice's Jamaican connection, attended Harvard-Radcliffe where she was student government president. She became known as the ''mother of the Pell Grant" because of her work lobbying for its creation. She was national vice president of the College Board (1973 to 1981) and, for many years, was an economic studies expert at the Brookings Institution concentrating on education policy.
Susan Rice's father, Emmett J. Rice, was an economics professor at Cornell University and the second black governor of the Federal Reserve System.
Rice's parents divorced when she was ten years old.
Susan Rice received her B.A. in History with honors from Stanford University, where she graduated junior Phi Beta Kappa and was a Truman Scholar.
She received her M.Phil (Master's degree) and D.Phil. (Ph.D) in International Relations from New College, Oxford University, England, where she was a Rhodes Scholar. She was awarded the Chatham House-British International Studies Association Prize for the most distinguished doctoral dissertation in the United Kingdom in the field of International Relations.
Susan Rice's Jamaican connection and her efforts to make it known endears her, no doubt, the the many Jamaicans at home and in the US.