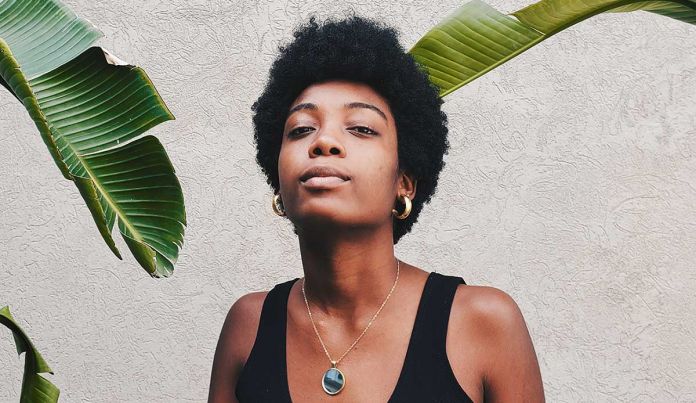 Suzanna Missenberger is a phenomenal upcoming traditional artist based in Jamaica. She identifies as "primarily a mural artist" but refuses to limit herself to just one craft. Through experimentation with new mediums and materials, she's found a love for carving and is currently "playing my hand at being a woodworker right now as well."
Suzanna's journey into traditional art began during her early academic life. Just before she graduated from Immaculate Conception Highschool in 2015, she volunteered with a project called 'Paint Jamaica' and unearthed a passion for street-art. The experience 'blew my mind, in the best way.' Suzanna said, reminiscing on the profoundness of that experience.
Oftentimes in life we find a door to the future materialising in the fog of infinite possibility. In that moment, when the door opens, an invisible hand reaches forward. It compels us to step into a future. To step onto the path for a journey we never could have imagined.
The beauty of the path Suzanna leads touches her art. One is struck with the urge to pause and get lost in the endless swirls and splashes of colour that make up her style. When asked about her inspiration for her art style, Suzanna says: "I draw a lot of inspiration from faces and the stories they tell, the women in my family, the natural world I am a part of, and the literature I've absorbed over the years. A lot of my focus has been around representing universal and primordial truths, like the omnipresence of beauty in our daily lives and loves."
Suzanna also attended the Indiggo Conference, a forum dedicated to helping creatives thrive in the creative industry. At the conference, Suzanna introduced some new work she created during lockdown. As rare as it may be to see faces outside the home with curfews imposed and tight restrictions on gathering, she was thrilled to see how people interacted with and reacted to her work. She says the work 'got to take on a life of its own.' which is what every artist can really hope for.
Interestingly, her favourite piece currently is the first mask she carved last year called 'Liminal'. Although this work of soft blues and red hues is her favourite, that hasn't stopped her from creating even more pieces. But this process is delicate. Suzanna feels 'like a whole new person with this medium' and as such she wants to take her time to explore and produce. Her audience is as eager to see her new work as she is eager to share it.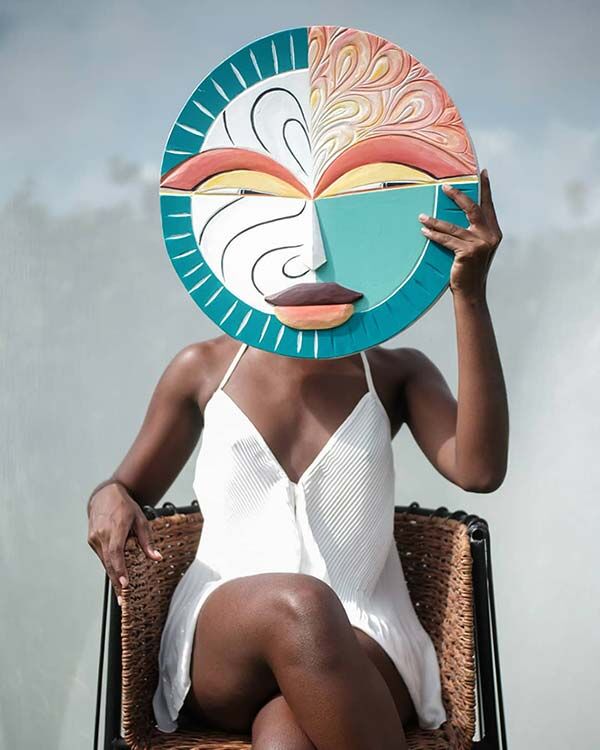 But, if you can't wait you can always explore her previous mural works and watch her creative process. She posts her process as well as pieces on her official art Instagram account: https://www.instagram.com/_movingspirit/.
Her iconic murals are scattered about the Kingston corporate area in various locations such as Gypsy House, Ragamuffin Hostel and Coffee Bar, Mary Seacole Hall, and 92 Hope Road.
Suzanna shares some advice for aspiring young artists that might seem contrary to a visual medium: "Read more. I think it's important for anyone who is creating to keep learning about themselves and their world. Also don't worry about being perfect just keep moving!"
The flow of Suzanna's work embodies this philosophy of movement. A willingness to embrace imperfection frightens many aspiring artists, but it is an indispensable quality.
Suzanna is one of the artists embracing what she calls 'a new wave' for visual art in Jamaica. She says it's amazing to witness the outpouring of confidence, resources and support that allows people to bring their work to light. Her final word: "I think, culturally, this is a place you'd want to keep your eye on."