Over the years, all genres of Jamaican music – mento, ska, rocksteady, reggae, and dancehall – have been male dominated. Female reggae artists, with few exceptions, who have helped to develop the music, have been relegated to the background, until recently.
In recent years, a new cadre of female reggae artists have stepped out of the 'kitchen' and into the 'living room', determined to be more active in the conversation.
Here are some of the most talented female reggae artists in the musical sphere right now. They are some of the best female stars in the reggae industry. The future of reggae seems bright, in their care.
Etana
Etana, Grammy-nominated reggae singer, is regarded as reggae's leading lady and its main torch bearer. Her robust vocals, inspirational lyrics and neo-soul influences have made her a commanding force in the reggae industry over the past 13 years and certainly one of the best among female reggae artists.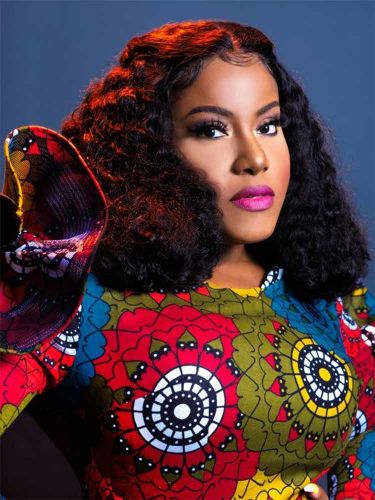 Born Shauna McKenzie, she adopted the stage name Etana, which means 'the strong one' in Swahili. Her beauty and strength are reflected in her songs, whether they are about love, spirituality, or thorny societal issues.
Etana's debut album – The Strong One – released in 2008, contains three hit singles, including Wrong Address. The album, which received international acclaim, introduced Etana to the world.
The strong and beautiful songstress has released seven follow-up albums since: Free Expressions (2011), Better Tomorrow (2013), I Rise (2014), Reggae Forever (2018), Dimensions (2019), Gemini (2020), and Pamoja (2021).
In 2014, Etana's album I Rise made it to #1 on the U.S. Billboard Reggae Album chart, making her only the third Jamaican female artiste to land this highly coveted chart position, the other two being Diana King and dancehall diva, Patra.
Her follow-up album, Reggae Forever (2018), also topped the Reggae Album chart. The achievement established Etana as the first female to have two consecutive No. 1 albums on the Reggae Album chart.
Reggae Forever also earned a nomination for Best Reggae Album at the 61st annual Grammy Awards in 2019, making her the first female to be nominated in that category.
Whatever theme Etana is addressing in her songs, she does so with deep soulful conviction, immersing listeners in the process.
Etana remains a cogent and potent force and one of the best among female reggae artists.
Koffee
Koffee strolled onto the reggae stage at the tender age of 17 years. Two years later, she released her debut EP – Rapture – which won her the Grammy Award for Best Reggae Album, one month before her 20th birthday. The win made her the youngest person and only female to win in the Best Reggae Album category.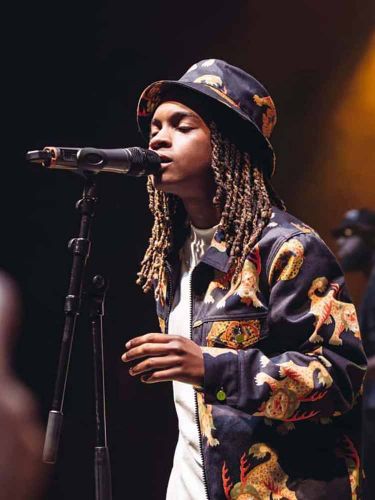 Proving that her Grammy win was no fluke, Koffee scored big again last March when her hit-single Lockdown won the Outstanding International Song category at the 52nd NAACP Image Awards.
Born Mikayla Simpson on February 16, 2000 in Spanish Town, Jamaica, Koffee is reggae singer, songwriter, rapper, deejay and guitarist. One of a growing crop of young female reggae artists, she is known for her unique blend of hard-core dancehall style lyrical verses which are encapsulated by melodious roots reggae flow in her choruses.
Her lyrics have been influenced by her awareness of the violence and social problems she witnessed growing up. She cites Protoje, Chronixx, Super Cat, and Giggs (Nathaniel Thompson) among her musical inspirations.
Both Super Cat and Gigs are known for their positive lyrics and ability to paint vivid lyrical pictures of ghetto lifestyle and UK street life, respectively.
Koffee undoubtedly earns her place among the best female reggae artists today.
Lila Iké
Lila Iké is unarguably among Jamaica's hottest female reggae artists in Jamaica currently: Her remix of Thy Will, featuring a collaboration with Skillibeng, is all the rave.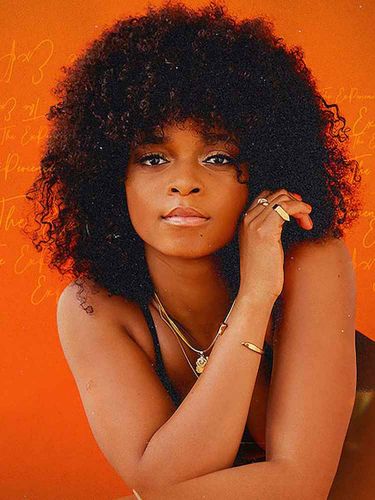 She has the amazing talent of being able to create the smoothest melodies in her mesmerizing choruses before instantly switching the tempo to transition into a hardcore dancehall style lyrical flow. Her authentic sound, exemplified by her astonishing vocal range, spellbinding vibrato and easy flowing vocal runs, and her style and dynamism have provided her with a distinct musical footprint.
Lila Iké is a huge fan of the late reggae icon Garnett Silk, who also resided in Manchester, the parish where Lila grew up. She recalls listening, during her childhood, as her mother flooded their household with songs from Garnet Silk and Celine Dion, among others.
It is no wonder, therefore, that her music is described as deeply nostalgic and reminiscent of music of the past, while reflecting prevailing musical influences. As she explains, "We're putting our own spin on reggae music… to make our generation stand out in history…"
In 2020 her much anticipated debut EP, The Experience spoiled us with hit songs like Second Chance, Where I'm Coming From and I Spy. The puffy-haired beauty from Manchester is on course to becoming the next breakout reggae diva from Jamaica and we're all eager to grab a front seat to watch her career as it continues to unfold.
Lila is a fresh breath among female reggae artists.
Sevana
Described by her peers as an incredible vocalist, Sevana's vocal range is breath-taking and her classic-sounding voice, which projects an engaging emotional energy, is sweet like honey. The broad diversity in her musical collection serves as testament.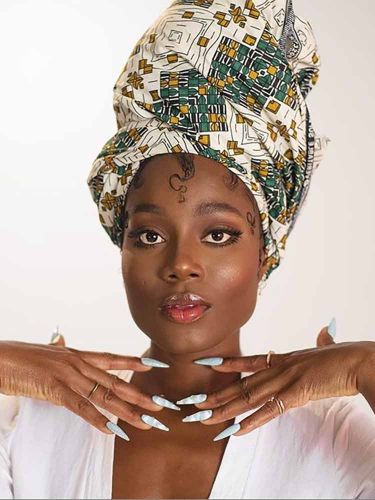 Her impressive catalogue features hits like Mango, a hauntingly melodious love song released in 2020, Nobody Man, which challenges the narrative of Jamaican women having relationships with other women's men, and If You Only Knew, featured on her debut EP "Be Somebody".
The collection of songs on the EP "Be Somebody" clearly demonstrates Sevana's extraordinary vocal talent.
The storylines of her accompanying videos are clear, dances are well-choreographed, and the richly-coloured imagery ties the beauty of the entire production together. Sevana's beautiful voice deserves no less.
Sevana is member of the In.Digg.Nation Collective, headed by her mentor, Protoje. She draws inspiration from numerous artistes ranging from Ray Charles to Coldplay, and this broad diversity in genre is reflective in her songs, which, though they contain elements of reggae, cannot be classified as purely reggae. Consequently, Sevana feels boxed in when referred to as a reggae artiste. One thing is clear though, Sevana is on her way to becoming one of the big names in Jamaican music.
Jaz Elise
Jaz Elise makes you feel the words of her songs. She sings from the heart and puts her soul into her music. Soothing and sensual are the words that best describe the sound of her voice. Her sound is a fusion of soul, R&B, reggae, and dancehall, giving her a distinctive refreshing sound.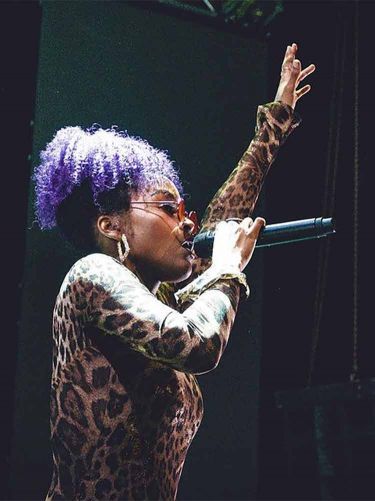 The versatility of this rising star among young female reggae artists is obvious. But her songs on the theme of love are especially reflective of her soulful side: Radio, For You, and After 3, featuring Mortimer provide clear insight into her sensual delivery and a greater appreciation for her talent.
She recently inked a deal with In.Digg.Nation Collective / Six Course / RCA Records and by doing so became 'labelmates' with Protoje, Lila Iké, and Sevana. Being able to land such a deal, despite her limited number of recordings, reflects the confidence the record label repose in her.
Shortly after signing the deal, the young and neoteric Jamaican reggae artist began work on her debut EP with a remix of her 2019 hit Fresh & Clean. The remixed track features dancehall star Govana.
The EP– The Golden Hour – was released on March 5th and features seven tracks: Elevated; Good Over Evil; Fresh & Clean (featuring Govana); Radio; After 3 (featuring Mortimer); Straying; and Breathe. Early reviews of the EP have been positive. Reggaeville.com states that "the whole project breathes professionalism." "This debut is greatness, hands down. Jaz Elise is in good hands there [In.Digg.Nation Collective], and everything coming our way from her in the future will be timeless!"
Jaz Elise earns her place as one of the young female reggae artists carrying the torch.
Aza Lineage
"The only good system is a sound" (Aza Lineage). Her message is clear, and her talent is undeniable. Aza's music is raw roots reggae, which is symbolic of what reggae/dancehall is portrayed as.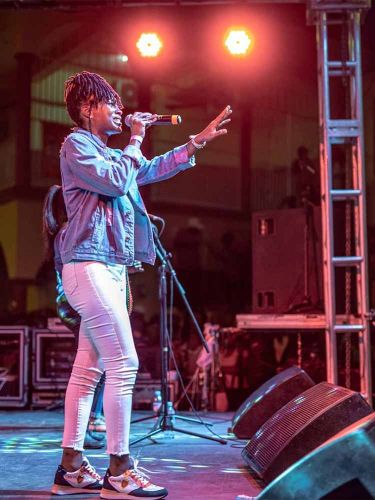 As a firm believer in Rastafarianism, her beliefs and principles are epitomized in her music. Her 2019 single Sound System is a track that challenges systematic operation through the power of music. It's no surprise that she isn't afraid to touch on some of the more serious topics in her music given her background. Added to that, is the captivating delivery of her messages.
This singer has been awakening people's consciousness with her meditational music since her earlier tracks like Rastafari is Love and Plant up the Herbs back in 2017.
Crediting her deep spirituality and cultural awareness to Rastafari, Aza Lineage is striving to impact people's lives in a positive way through her music.
Aza Lineage is undoubtedly ranks among the best young female reggae artists.
Jah9
Jah9, the regal and resplendent Jamaican reggae artist, is highly spiritually conscious and, as a certified Kemetic Yoga instructor, advocates overall wellness. It is no wonder, therefore, that her music is permeated with powerful messages on spiritual consciousness and healthy living.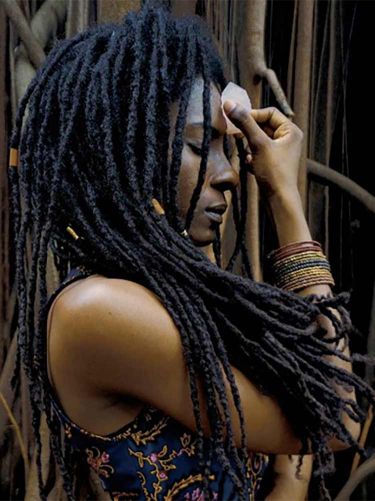 In her single Heaven (Ready fi Di Feeling) Jah9 states: "Heaven is your highest joy. To the yogi, the highest joy is transcending the flesh and being one with God. Really and truly, I believe everyone wants that, but everyone doesn't call it that."
Feel Good, the lead single from her "Feelings" EP is her healthy living anthem.
Regarded by many as the stand-out amongst the group of young female reggae artists striving for reggae's revival and transcendence to higher heights, Jah9 produces songs that transcends Reggae. Her lyrics fuse poetry and dub melodies, creating extraordinary expressions of unique creativity. Her music is often described as "jazz on dub."
Since Jah9 released her first album New Name (2013), which pays homage to her spiritual journey, she has managed to amass an impressive collection. Voted album of the year by AchisReggae.com, New Name has been described as "quite simply, the superb sum of its parts: a straight cultural roots album" by United Reggae's Angus Taylor.
Referring to Jah9's third and latest album, Note to Self (2020), Chris Chin, CEO of VP Records says: "the gifted artiste brings a new level of artistry to reggae." Fortunately for reggae, the seasoned roots reggae singer has no intention of slowing down any time soon as she continues to vibrate on a higher frequency.
Kelissa
"I was living music before I was born. It welcomed me into the world and it brings me home wherever I am" (Kelissa). As somebody who grew up in a home of musicians, music comes naturally to Kelissa.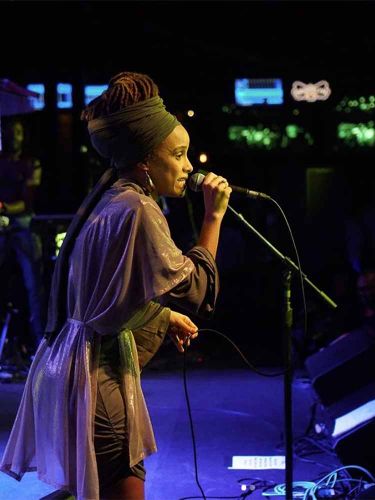 Kelissa's unique musical journey and global exposure have helped to enhance her craft, creating her dynamic sound. Her insightful messages and moving performances further strengthen her act.
Kelissa says that her music has evolved into an expression of her background as well as her stimulating living and traveling experiences. She has travelled widely: Born in St. Andrew, Jamaica, she has lived and studied in east Africa and California. Her stage performances have taken to many other countries also.
She has featured on shows like 'Green for Life Eco-festival' and 'Conversations with Julian Marley and Richie Spice'. Her 2012 EP Rebel in Disguise, which features Keznamdi, gave us an early taste of her vocal prowess and soulful lyrics.
Often branded as the neo roots rock reggae queen, Kelissa brings a new and refreshing sound, which, through her songs, provides a gateway into the most intimate experiences of her journey in life. Kelissa takes her place among a refreshing group of female reggae artists.
Reflection
For those concerned about the future of Jah music, the message from these 8 female reggae artists is clear: No need to fear.