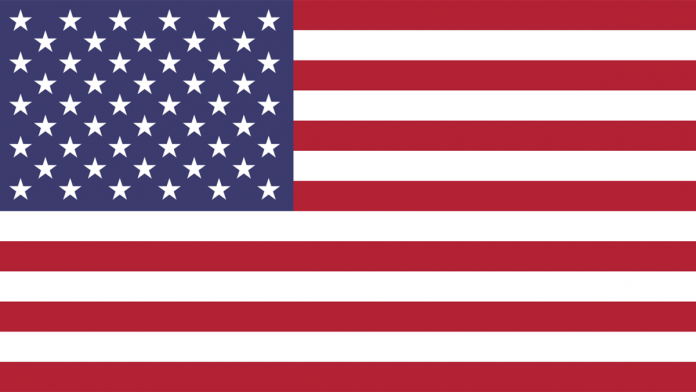 Immigration reform is very important to millions of U.S. residents and millions more considering U.S. residency. President Joseph R. Biden has signaled that immigration reform is a priority to his administration. On the very day of his inauguration as President of the United States, Joe Biden sent a comprehensive immigration reform bill to Congress which proposes major reforms to the system. The bill – U.S. Citizenship Act of 2021 – seeks to reform major areas of the U.S. immigration system, including creating new pathways to citizenship for undocumented individuals and those with temporary status, reducing the time that family members must wait outside the U.S. for green cards as well as increasing the efficiency of various employment-based immigrant processes.
Biden's immigration reform is attempting to reset the tone of the immigration system by "restoring humanity and American values to our immigration system." "It provides hard-working people who have enriched our communities and lived here for decades an opportunity to earn citizenship," White House Press Secretary Jen Psaki told reporters at a news conference.
"The president's priority reflected in his immigration reform bill are to manage the border responsibly, keep families together, grow our economy, address the root causes of migration from Central America and ensure that America can remain a refuge for those fleeing prosecution," Psaki said.
This bill offers hope to millions of immigrants – undocumented as well as legal – who were terrified by former President Trump's four-year war on them. The Trump administration leveraged white nationalism ideology and the COVID pandemic to implement restrictive measures against legal immigration.
If the immigration reform bill is passed into law, it is believed that an estimated 11 million undocumented immigrants may be eligible to normalize their immigration status. Additionally, hundreds of thousands of high skilled immigrants, who have been waiting years for a green card, will be able to obtain permanent residency.
The proposed bill includes an eight-year pathway to citizenship for many living in the United States without legal status and who were physically present in the United States on January 1, 2021. This eight-year pathway has two phases.
Phase 1 would grant temporary legal status, with the option to apply for permanent residency after five years. Applicants would be required to clear background checks, pay taxes, and fulfill other requirements.
Phase 2 of the immigration reform would allow "green card holders who pass additional background checks and demonstrate knowledge of English and U.S. civics to apply for citizenship.
Under the proposed Act, Dreamers, temporary protected status (TPS) recipients, and agricultural workers, would qualify for permanent residency.
Biden's immigration reform seeks to "reform the family-based immigration system by clearing backlogs, recapturing unused visas, eliminating lengthy wait times, and increasing per-country visa caps."
In accordance with the theme to restore the system, the legislation would "eliminate the so-called '3 and 10-year bars,' and other provisions that keep families apart."
Historically, the per-country visa caps have caused lengthy backlogs in green card availability. The proposed bill seeks to reduce these wait times and allow immigrants with approved family-sponsorship petitions to join their families in the United States, on a temporary basis, while they await their green cards.
The bill makes it easier for graduates of US universities, with advanced degrees, in the Science, Technology, Engineering and Mathematics (STEM), to stay in the US; improves access to green cards for workers in lower-wage sectors; and eliminates unnecessary impediments for obtaining employment-based green cards.
It provides dependents of H-1B visaholders work authorization, and children are prevented from "aging out" of the system.
Under the bill, the Secretary of the Department of Homeland Security(DHS) has the authority to adjust green cards based on macroeconomic conditions, and incentivizes higher wages for non-immigrant, high-skilled visas to prevent unfair competition with American workers.
DHS may waive the presence requirement for those deported on or after January 20, 2017 who were physically present for at least three years prior to removal: This action is for family unity and other humanitarian purposes.
The bill changes the word "alien" to "noncitizen" in the immigration laws, in recognition of America as a nation of immigrants; includes the 'NO BAN Act' that prohibits discrimination based on religion and limits presidential authority to issue future bans; and increases Diversity Visas to 80,000 from 55,000.
U.S. Citizenship Act of 2021 represents a radical shift from an immigration system promoting nativism, demonization, and divisiveness to one characterized as more humane and inclusive.
Despite Biden's ambitious plans for immigration reform and the radical changes it will effectuate, no one should expect sweeping changes overnight.
Top government officials have said that the administration will "need time" to undo what they regard as damaging U.S. immigration and border enforcement policies implemented under President Donald Trump.
In a December 2020 interview with Spanish wire service EFE, Susan Rice, head of the White House Domestic Policy Council, which has oversight responsibility for immigration reform, said that policies enacted by the Trump administration will not disappear overnight.
"We will be able to take some steps to change policies right away. Others will take time to put in place, … But we are committed to addressing it in full," Rice said.